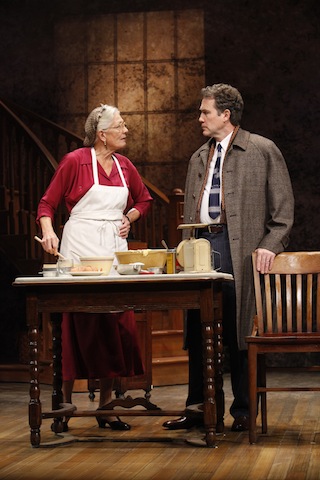 Boyd Gaines has won four Tony Awards, but he's still a bit modest about it. "It's not the kind of thing I think a lot about it," he said. "So many people are more talented and I'm sure more deserving." Don't listen to him.
The Broadway veteran, who won Tony's for The Heidi Chronicles, She Loves Me, Contact, and Gypsy, is back on the city stage appearing in a revival of Alfred Uhry's Driving Miss Daisy opposite acting royalty James Earl Jones and Vanessa Redgrave. Gaines portrays Miss Daisy's loving but suffering son Boolie.
In Daisy, Gaines jumped at the opportunity to spar with the two acting heavyweights, and a chance to return to his southern roots. I spoke with him recently about the show, his career, and if I could snag one of his Tony's.
You have four Tony's — any chance I could get one?
Of course. You can have them all.
Really?
Yeah, but you'll have to wrestle them from my mother.
Continue reading →