Inside Barry's Kitchen and Signing the Door
A famous 1980s ad campaign once asked the question "Where's the Beef?" If you're ever in Las Vegas, you can find a most delicious answer to that query at N9NE Steakhouse, located within The Palms Casino and resort.
Executive Chef Barry Dakake took some time out from having hundreds of celebrities sign his office door to arrange a special menu just for TheCheapPop. (He also came over and sat with us for about 30 minutes, talking about his passion for food, growing up in Rhode Island, and just how many $1 bills can be made in a day from selling a .99-cent breakfast.)
The Garbage Salad was a light but flavorful way to kick off what would wind up being a most triumphant dinner. Given the laundry list of ingredients, the salad could have also easily been named the "…but the Kitchen Sink" salad. Romaine, Cukes, Hearts of Palm, Salami, Shrimp, Maytag Blue Cheese, Artichoke, and Olives drizzled with a Dijon Vinaigrette made a vegetable taste explosion the likes of which my palate had never experienced. A massive plate of shellfish appeared on the table next. I should never have allowed that to be the first time I ever tried crab, because I'm pretty sure all future crabs will just taste like crap.
When it came time to choose our entrée, the PopFather, Jon Chattman, went old-school and got a filet so tender it practically was melting on the fork as he brought each bite to his pie-hole. Despite my lack of affection for a particular heir to Michael Jordan's throne, I opted for the Kobe Burger, mostly because if it's got bacon on it, Applewood Smoked Bacon to be precise, you know Plotty wants to eat it. The house-made ketchup packed a bit more of a kick than your typical Heinz, but it wasn't enough to scare away this (usually timid) eater. The steak fries were stacked in a Jenga-style tower, and I was really curious how long it took someone to do that. The answer I got: "not too long."
Entrees are all well and good, but as anyone familiar with a truly phenomenal steakhouse knows, it's all about the side dishes. And Barry Dakake seems to know this better than most, given the options he presented to us. When he told us that George's Creamed Corn tastes "just like Captain Crunch" I was slightly skeptical. Then I had a bite. I'm sorry I ever doubted you, B-Dak! I had to resist the urge to lick the plate. When feeling bold, I would combine bites of the corn with some of the Macaroni and Cheese that was presented to us as well, and the contrasting textures just enhanced the flavors of both.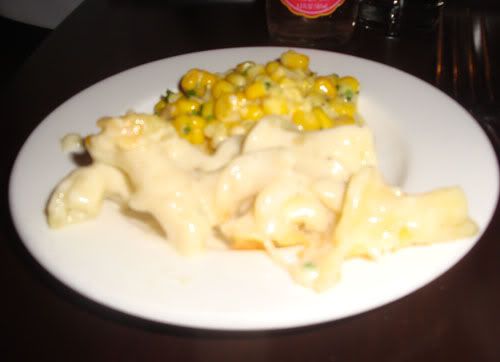 For dessert, Barry brought out an amped up version of a campfire favorite, and the three of us made S'mores in the middle of a fancy restaurant, featuring homemade graham crackers and chocolate ganache.
For a man who probably has more famous phone numbers than I have hairs on my chest, Barry Dakake is one of the most humble, affable gentlemen I've ever met, and now he has two more famous entries in his contact list…The Brothers Chattkin.
In Vegas? We NOVE the Place to Go!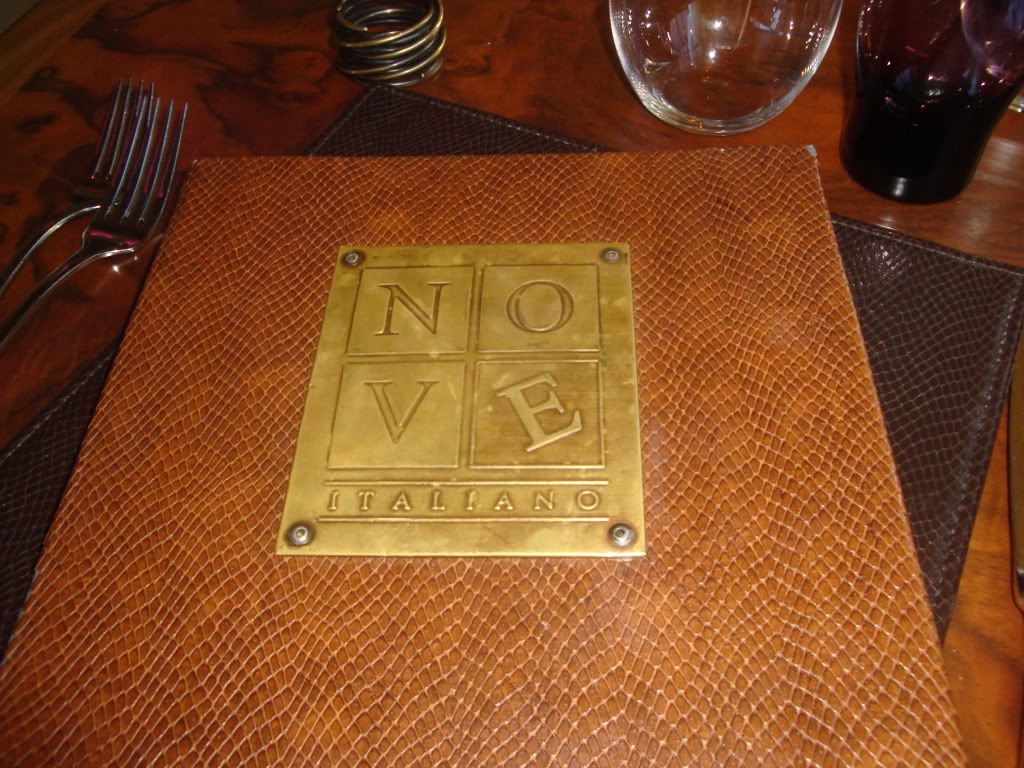 When your pre-dinner drink is served over blood orange ice cubes, it's a clear indicator that you are about to be engaged in a wholly unique dining experience. Such is the case at Nove Italiano, one of Las Vegas' premier dining establishments, located within the Palms Casino Resort's Fantasy Tower (which is also home to the Playboy Club and N9ne Steakhouse).
Rather than having us pick and choose from a rather extensive and intricately crafted menu (83 percent  of the specialty drinks had more ingredients than I could count on my webbed toes), Executive Chef Geno Bernardo alleviated any accountability on our part when he politely requested us to "trust him" as he promised to feed us well.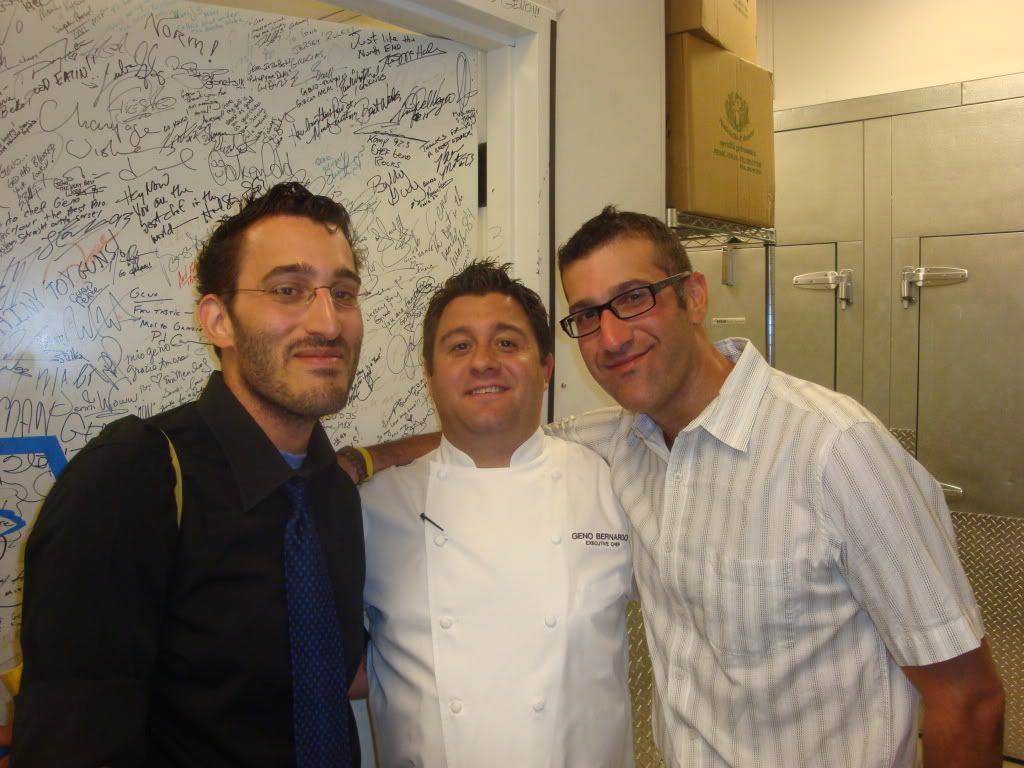 First out was the Salumi, a vast array of cured meats alongside Parmigiano, olives, and walnut pesto. Arriving at the same time was what wound up being a front-runner for the best Margherita-style pizza I've ever had (and I've been blessed with the opportunity to eat some of the finest pizzas the country of Italy has to offer), and a plate of Octopus (grilled w/ lemon and rosemary) so beautiful it would have made the incredibly reserved and austere Big Poppa Plot squeal like a giddy little schoolgirl at a Justin Bieber concert. Continue reading →