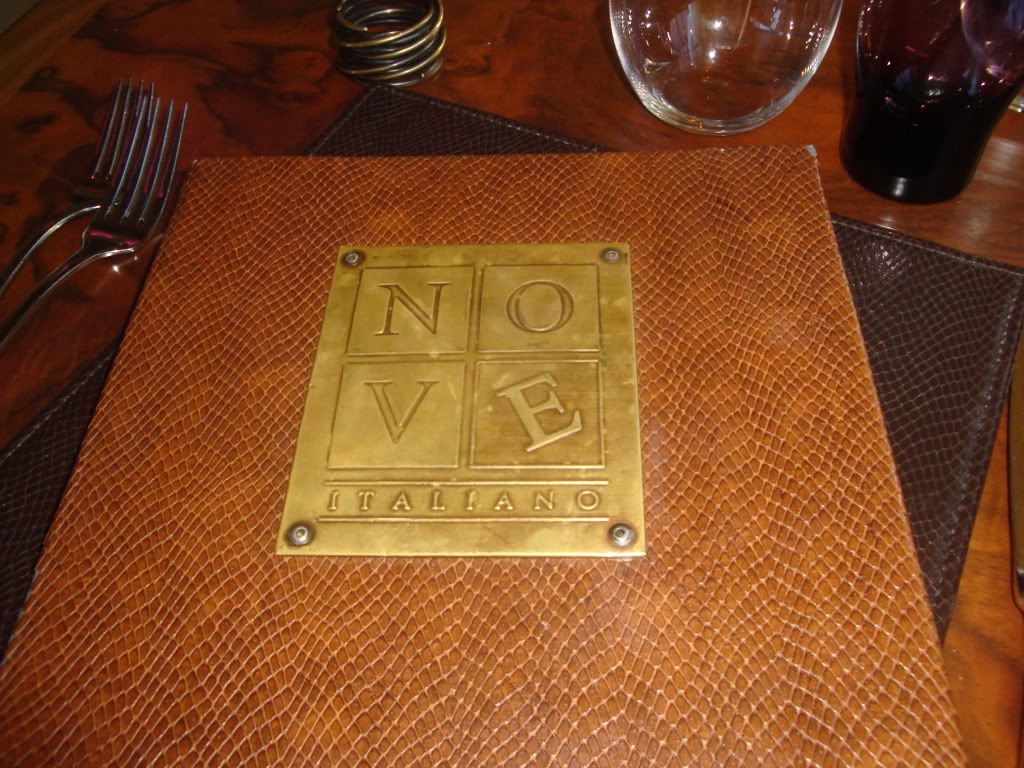 When your pre-dinner drink is served over blood orange ice cubes, it's a clear indicator that you are about to be engaged in a wholly unique dining experience. Such is the case at Nove Italiano, one of Las Vegas' premier dining establishments, located within the Palms Casino Resort's Fantasy Tower (which is also home to the Playboy Club and N9ne Steakhouse).
Rather than having us pick and choose from a rather extensive and intricately crafted menu (83 percent  of the specialty drinks had more ingredients than I could count on my webbed toes), Executive Chef Geno Bernardo alleviated any accountability on our part when he politely requested us to "trust him" as he promised to feed us well.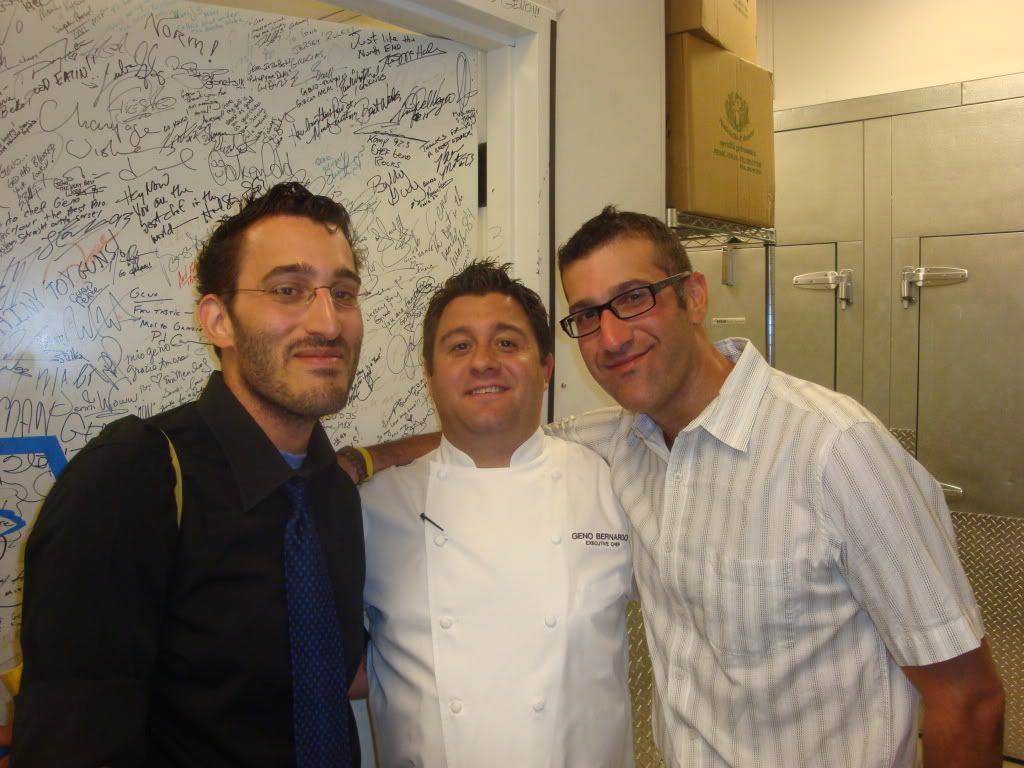 First out was the Salumi, a vast array of cured meats alongside Parmigiano, olives, and walnut pesto. Arriving at the same time was what wound up being a front-runner for the best Margherita-style pizza I've ever had (and I've been blessed with the opportunity to eat some of the finest pizzas the country of Italy has to offer), and a plate of Octopus (grilled w/ lemon and rosemary) so beautiful it would have made the incredibly reserved and austere Big Poppa Plot squeal like a giddy little schoolgirl at a Justin Bieber concert.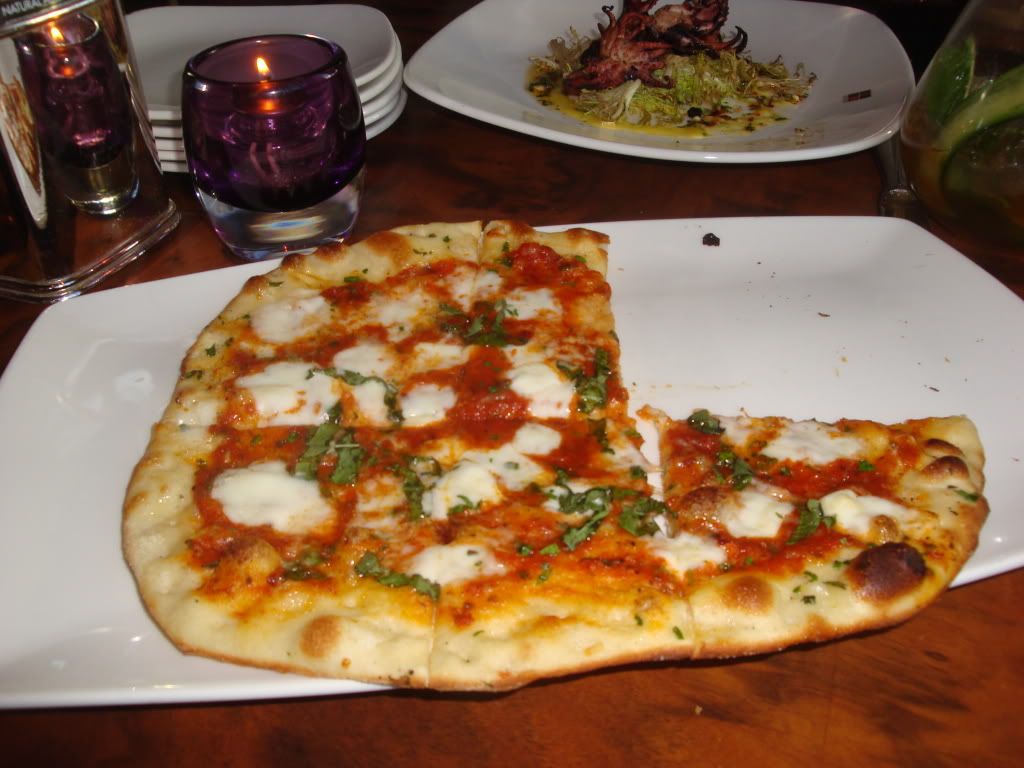 In between the courses (and the seemingly never-ending glasses of red wine our sommelier chose for us) Mr. Bernardo and the general manager, Evan Wald sat with us as though we had grown up together, and engaged us in wonderful conversations about life, pursuing your passion, children, the ever-present debate of Vegas vs. New York, and the culturally and historically significant parts of the Jersey Shore.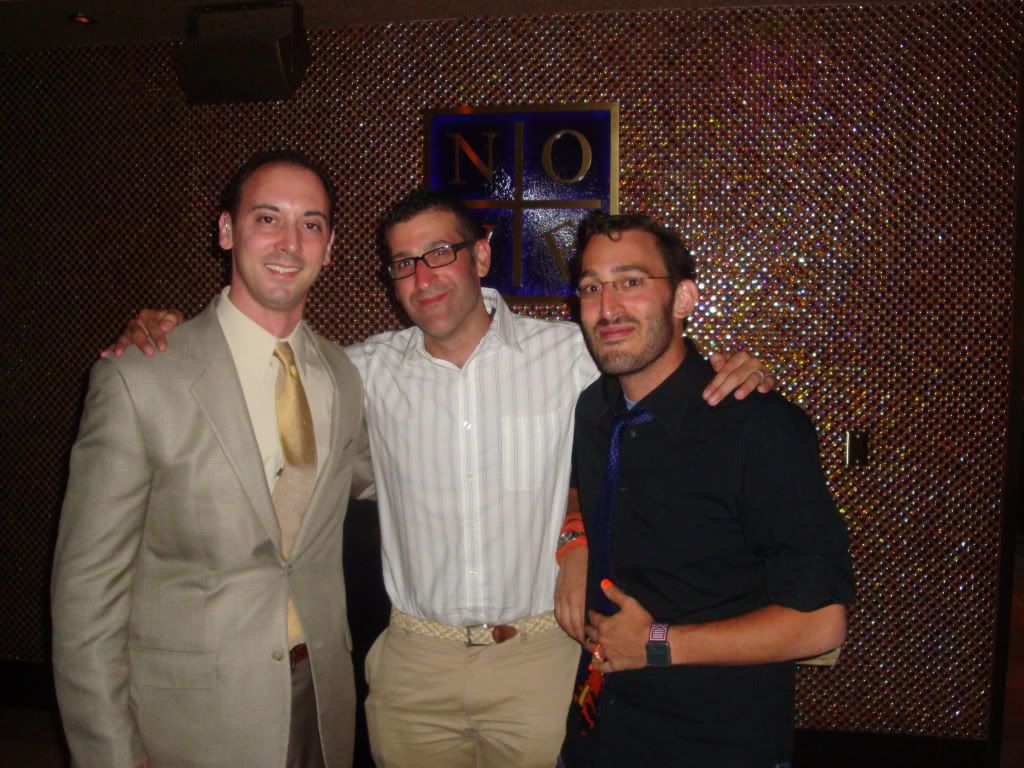 The seafood train kept rolling, as one of the restaurant's signature dishes, Nove Spaghetti, was placed atop our dining surface. Featuring lobster, crab, shrimp, scallop, and calamari, about the only thing you'd find under the sea that wasn't on this plate was The Little Mermaid. Although I bet she would have been delicious.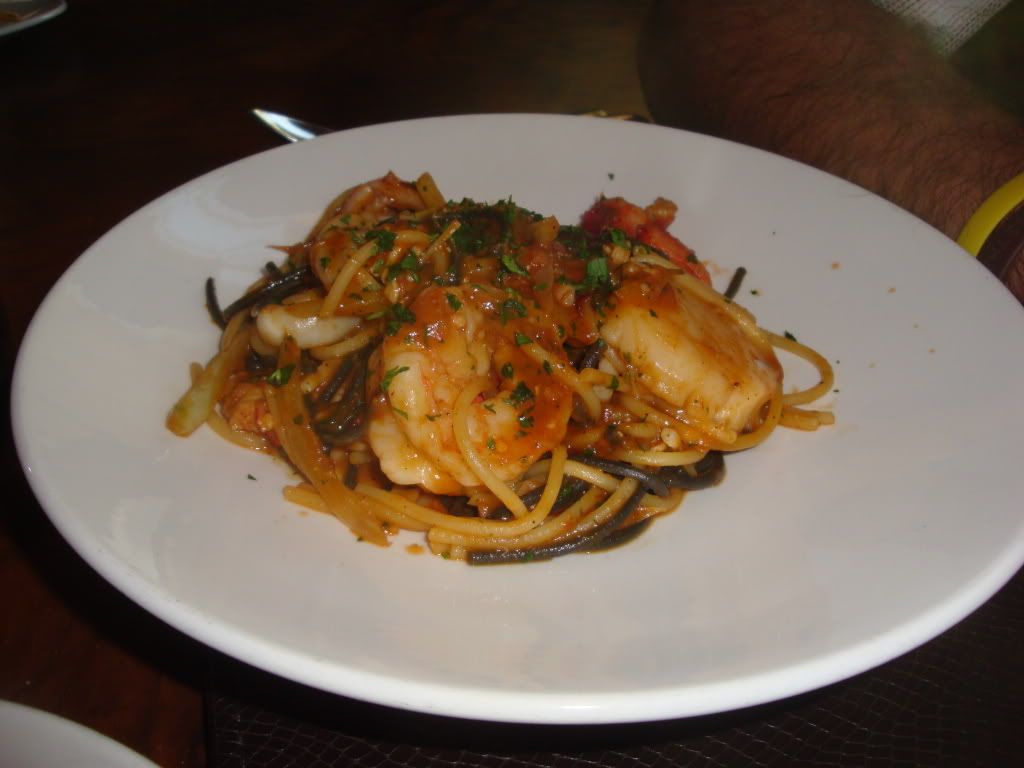 Our entrée was the Veal Nove, which featured thinly sliced scaloppini with arugula, lemon, and much to my delight, prosciutto!!!!
By the time the Strawberries Carpaccio arrived for dessert, I was already so weakened by the food coma that my appendages began to fail me. In attempting to bring the first bite of strawberries to my mouth, my right arm decided it was taking the rest of the night off, and promptly dropped the berries into my wine glass.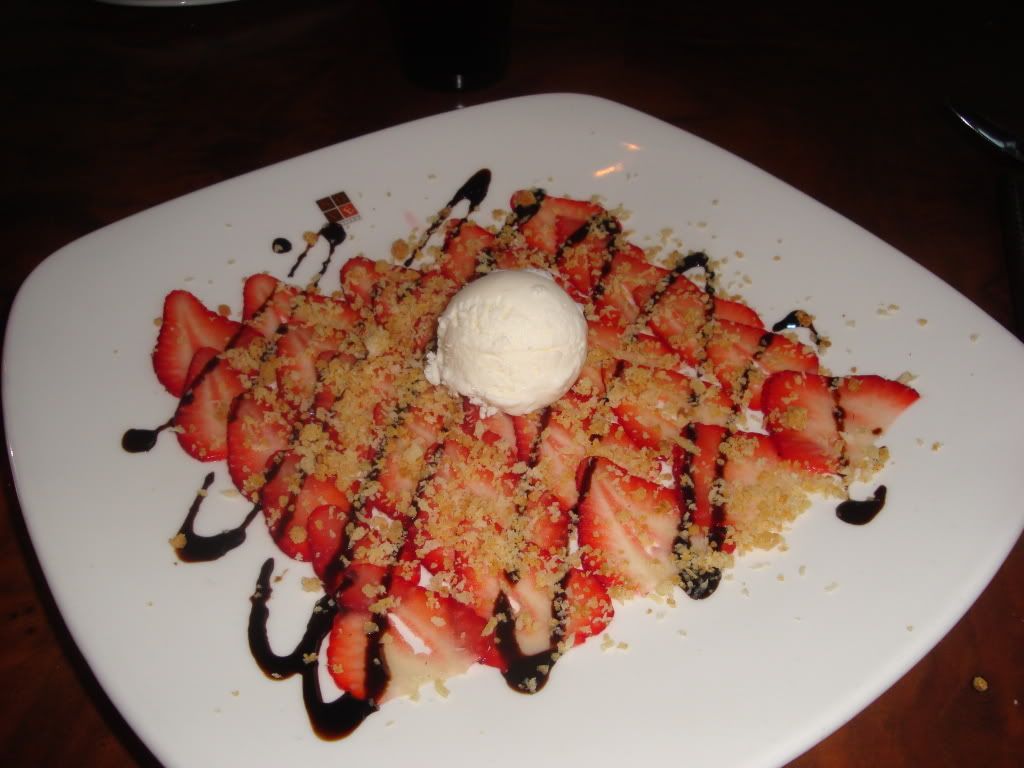 The evening concluded with a Geno Bernardo-led tour of his kitchen, and with both Evan and Geno insisting that we get in touch with them if ever we work our way back to Vegas. Amazing food, great new friends, and blood orange ice cubes. Those are just a fraction of all the things Nove Italiano brings to the table.