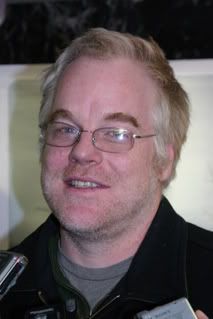 Hoffman on Savages and Selleck
By Jon Chattman
Year after year, Philip Seymour Hoffman delivers one superb performance after another so naturally, as the actor walked down the red carpet at the AMC 19th Street Theatre in NYC on Nov. 19 for the premiere of his new film The Savages, a lot of things came to mind. We wanted to ask him how he prepares for a role, what drew him to his superb new flick (see previous posts for a description), and whether he's returning to Broadway any time soon assuming those stagehands put their signs down.
Instead, we asked him about the almighty mustache. Why? Because the actor has sported one in numerous films – check out Charlie Wilson's War next month. His mustache is in full glory. So why the mustache? We found out. Oh, and of course, we asked him about The Savages. It's too good not to.
What drew you to the role?
It's another opportunity to explore something that I find pertinent to what would interest me now. It's a great script. It's never the role, it's always the role and the story [that draws me to a film]. They've got to go hand and hand. This is a role that pertains to where I am – being 40. I do think it is interesting to explore something that you just find pertinent to your life at this time. You find your interests and your curiosity change over time. Some things I did 10 years ago, I would never do now.
Why's that?
You just lose interest in some things, gain interest in others as you get older.
How'd you prepare for the role in The Savages?
You prepare for it like you prepare for every part. It's always different, it's always the same. A lot of thought goes into it.
And, a lot of thought must go into your facial hair. You've rocked the mustache in a couple of movies.
I've rocked the mustache?
Absolutely, how do you choose to bring the mustache back for your varied roles?
Only when necessary. Only when necessary. They've go to really want to bring it back.
Well, who do you think has the best mustache ever?
Selleck's is up there. He does it. He wears it well. Very few men can wear that 'stache well and he wears it pretty well.
Any plans for Thanksgiving? Are you working?
I'm not working…just working on eating.
Lastly, any plans to return to the stage?
I'm going to direct a play in February: Little Flower of East Orange.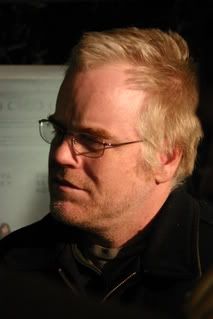 Photos/Rich Tarantino
-